Marvin Family Chiropractic offers the most modern treatment for spinal conditions in the neck and lower back. This new techonology is called Spinal Decompression Therapy. The treatment utilizes a computer-controlled, FDA approved Spinal Decompression Table that gently and safely removes pressure/stress from your area of complaint. The device is non-invasive, precise, and an extremely effective way to treat some of the most common and difficult conditions of the spine that our patients experience. Spinal Decompression Therapy is an effective and safe alternative procedure for treatment of the cervical and lumbar spine that does not have any of the risks associated with traditional medical treatment such as medications, surgery, anesthesia and injections.
Connditions are treated by Spinal Decompression Therapy?
Facet Syndromes
Post-Surgical Low-Back Pain
Lumbar Strains and Disorders
Arm/leg Pain-Radicular pain
Degenerative Disc Disease
Herniated Discs
Bulging Discs
Nerve Irriation/Compression
Pinched Nerves
Sciatica
Osteoarthritis of the Spine
Spinal Stenosis
What exactly is Spinal Decompression Therapy?
Spinal Decompression Therapy utilizes the table located on the right side of this page. It is regulated by a computer, which gently separates the spinal bones/discs using a very small, precise, and controlled amounts of pressure. This decompression of the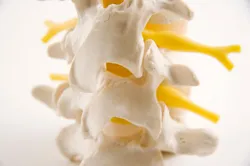 discs literally enlarges the space between the spinal bones (vertebrae) causing a reduction in disc pressure, decreasing pressure on nerves and increasing oxygen and blood flow into affected areas. This decrease in pressure and increase in oxygen/blood into the injured area often results in immediate reductions in pain and allows the healing process to begin.
Spinal decompression provides the following effects:
1. Normal motion to spinal joints are restored.
2. The additional room provided by the therapy will allow herniated/bulging discs to return to their regular anatomical position.
3. Disc space is enlarged/widened. This increase in space removes pressure that is placed on the nerves, disc components, ligamentous structures and thereby reduces pain.
Spinal Decompression therapy results in disc/nerve pressure being reduced. This will result in you being able to begin living a pain-free life and return to full daily activities.
Do patients experience any pain during decompression treatment?
Spinal decompression therapy is usually painless. The table utilized in our office allows us to accomodate patients in severe pain and in fact, some patients fall asleep during their Spinal Decompression session. Every effort will be made at our office to allow you to have the most pain free session possible
What is the difference between Spinal Decompression and Traction?
Spinal Decompression therapy is very different than traditional traction or flexion-distraction therapy. Traditional traction or flexion-distraction is not computer controlled and as a result the amount of force can differ during the treatment session. Spinal Decompression therapy is computer controlled and provides constant amount of force/pressure specifically calculated based on the spinal condition, patient's size, and weight. The computer constantly monitors the amount of resistance during the treatment session and modifies the amount of force/pressure based upon the patient's individual condition.
What results can patients expect?
A majority of patients who are receive Spinal Decompression Therapy experience a reduction intensity and frequency of pain, increases in range of motion and in some cases a reduction in size of the disc bulge(s)/herniation(s). Some patients experience relief immediately, while others whose conditions are more severe require multiple treatments before they begin to experience relief.
How long does treatment Last?
Decompression sessions last approximately 20 - 30 minutes. Pre and post physiotherapy and rehabilitation exercises generally make the sessions last between 30 - 40 minutes. The frequency and number of decompression sessions will depend on the severity of the condition. On average, 15 - 20 sessions are required to complete the therapy. Dr. Marvin will create a treatment plan for you after a thorough health history and physical examination.
Call today to receive your free DVD and information packet on spinal decompression therapy and call for your FREE consultation! You have nothing to lose but your pain. CALL TODAY!